In our workshop we offer a wide range of services related to the maintenance, repair and sale of harps.
• Regulation of concert harps (also on site at your location!)
• Repairs and maintenance of all types of harps
• Assembly, adjustment and re-riveting of lever mechanics
• Restoration of historical pedal harps and lever harps
• Ornamentation or gilding on your harp
• Restoration and cosmetic repairs
• Varnishing and surface finishing (oiling, waxing, shellac, etc.)
• Carvings, modification requests
• New strings, individual stringing calculation
• Harp rental
• Distribution of concert, pedal and lever harps
• Teaching mediation
• Individual consultation and design
Besides selling my own harp models, I also offer harps made by Aoyama, Salvi, Lyon & Healy, Fischer, Dusty-Strings (second hand only), Rees-Harps, Wotan and their accessories.

I will gladly take your used harp in payment or pass it on as a second hand instrument.

For restoration I am always looking for partly historical double pedal harps. For example from Erard, Morley, Dodd, Lyon & Healy or Obermayer.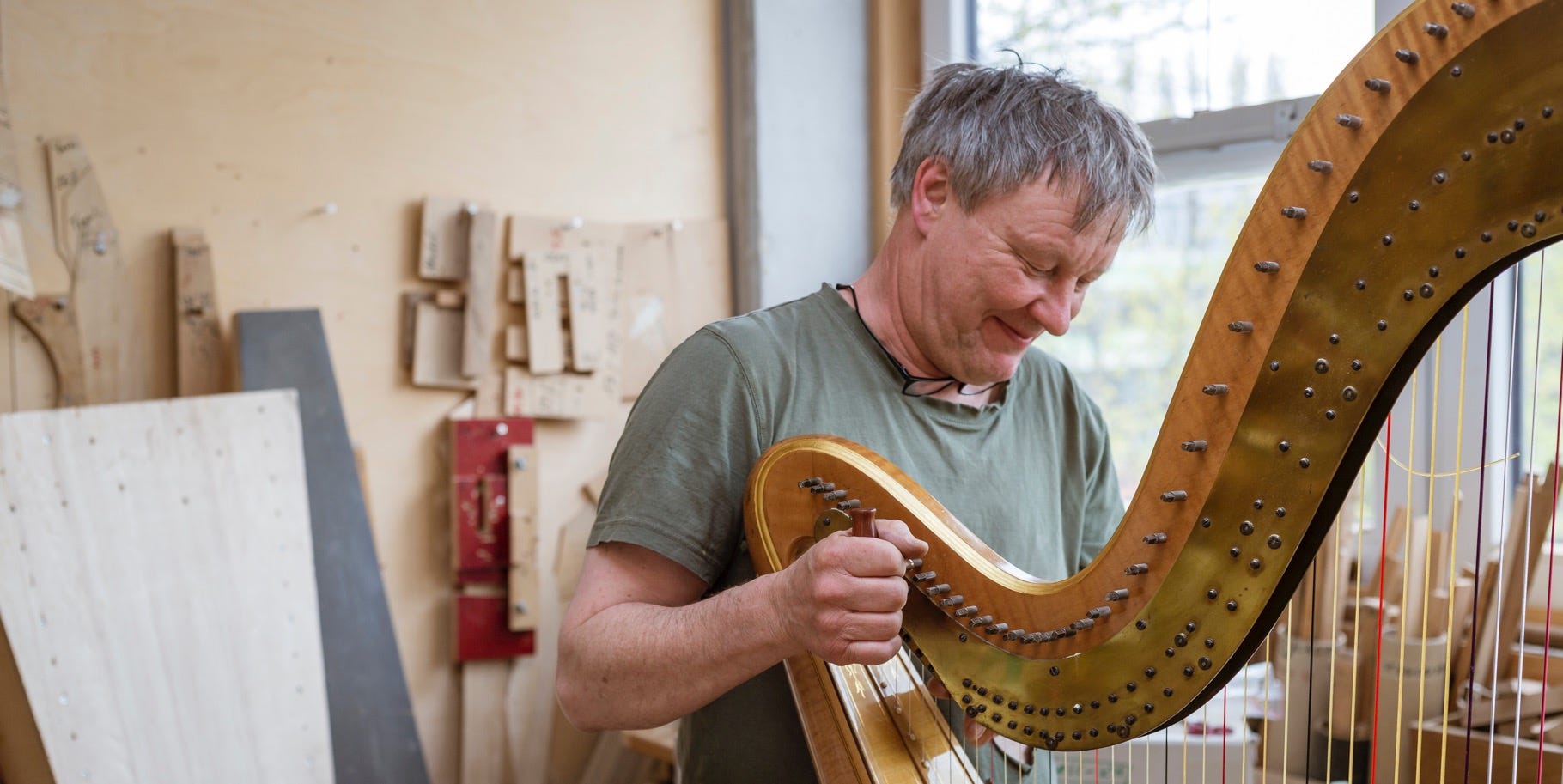 You have a supposedly unsolvable problem with your harp or a long-cherished wish to design? Then I look forward to your request.
Newcomers to the harp don't have to buy a new instrument right away. It might be a good idea to first get familiar with a rental harp to learn the first steps.

I rent harps from my own production (there may be waiting times due to high demand) as well as harps from other manufacturers (which are usually ready to play and ready to take away).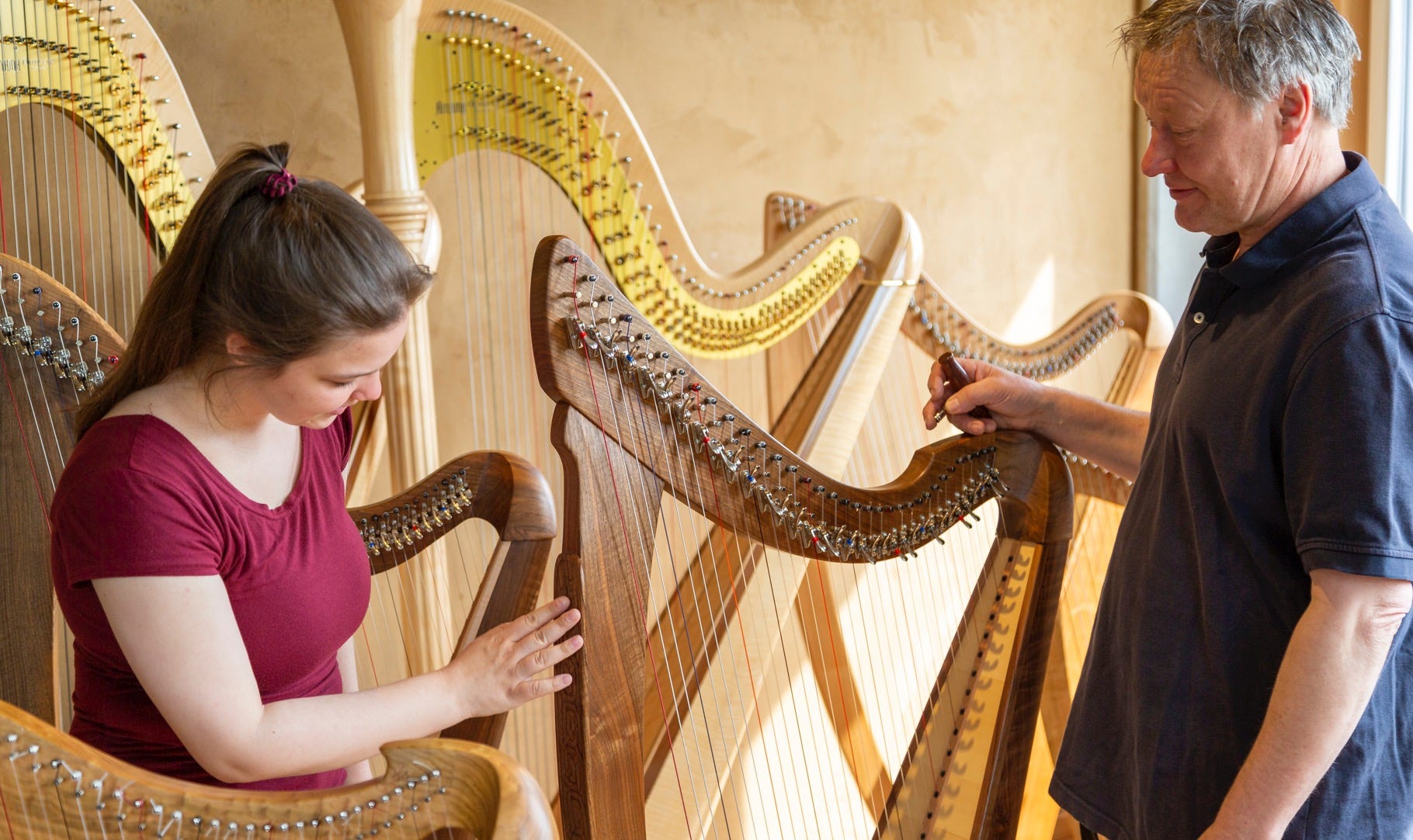 Monthly rent from €40,- depending on harp model.
Do you want to learn to play the harp?

Visit our partners' website harfe.de. Here you will find online harp lessons in a convenient format as well as a lot of interesting information.